Features
Meet certification requirements at your convenience!
TrainEmployees.com is there when YOU need it. Manage individual or group certifications through on-demand,
streaming video, and avoid having to block out large amounts of time around a live trainer's schedule.
Simplified Drug-Free Workplace Training
Simply add the employee to the training queue and they will receive a private invitation to view the training module.
On Demand, Video Based Training for Employees & Supervisors
Our training modules cover both employees and supervisors. The employee module is 1 hour, while the Supervisor modules is 2 hours.
Easy Compliance Reporting
Quickly view which employees have completed their online training, and generate activity reports for compliance and review.
Our Programs
The content your business needs to ensure your employees are trained and ready.
The programs on TrainEmployees.com can get your employees certified in Drug-Free Workplace training, Distracted Driving, Cyber Security, and much more.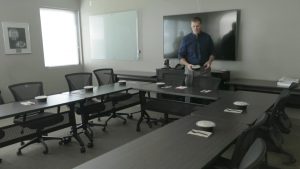 Respect In The Workplace
This module covers how to avoid and address workplace harassment.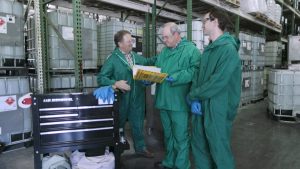 Hazard Communication Training
This program covers on-site safety and OSHA regulations.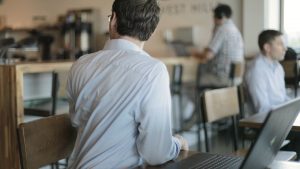 Cyber Security
This video teaches employees how to safely use the internet, email and more.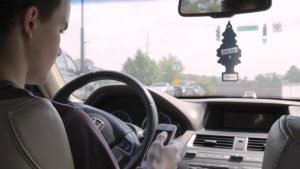 Distracted Driving
Keep your employees safe in company vehicles by training them to avoid distracting driving.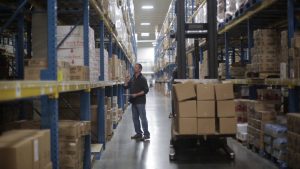 Drug-Free Workplace
This training goes over the dangers of bringing drug use into the workplace.
Training Modules
Our Drug-Free Workplace training modules come in two versions: Employee and Supervisor. Each module is detailed below.
Employee Training
$14.99/person
1-Hour Online Training Module (for Employees)
Meets the Tennessee DFWP New Employee Training Requirements
Can be used for Drug-Free Workplace Refresher Training
Individual or Group Training Options
This 1 hour training class is for all employees, and discusses the Drug Free Workplace Program and issues related to substance abuse.
Supervisor Training
$19.99/person
2-Hour Online Training Module (for Supervisors)
Immediate verification of training.
Can be used for Drug-Free Workplace Refresher Training
Individual or Group Training Options
This 2 hour training class is only for Supervisors and Management who must determine if an employee should be sent for a reasonable suspicion drug screen.
Enterprise Plans
This unlimited plan is a cost effective solution for organizations that have a large number of employees and/or work in an industry that sees a high degree of turnover.
Unlimited Employee & Supervisor Training
1 – 150 employees $100/month
151 – 299 employees $200/month
300+ employees $300/month
Frequently Asked Questions
How Does TrainEmployees.com Work?
TrainEmployees.com is an on-demand video-based certification service that makes managing your certification tasks a breeze.
This video is a short preview of our Drug-Free Workplace Training content.
Why should I trust TrainEmployees.com for my Drug-Free Workplace Training?
By working with medical professionals who are experts in their fields, TrainEmployees.com created on-demand, Drug-Free Workplace training videos that focus not only on identifying substance abuse symptoms, but also how to help those affected.
Our videos enable businesses large and small to meet Drug-Free Workplace training requirements, while leading to a safer, more productive workplace.
This video provides a short preview of our Drug-Free Workplace Training content.